peter young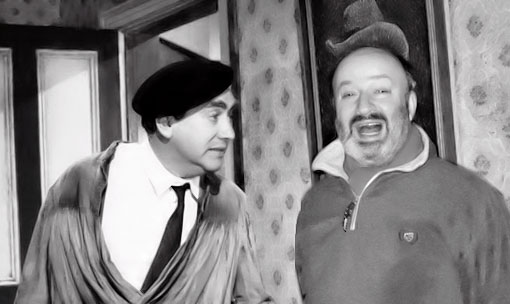 with tony hancock (in spirit)
this week's py show jazzfm chart
Capital Radio circa 1976:
l to r: Adrian Love, David Briggs, Maggie Norden, Tony Myatt, Graham Dene, Ian Davidson, Promotion Woman, Roger Scott, Bryan Wolfe, Jane Walmsley and Peter Young
....you can check PY's latest Jazz FM show here:
http://www.jazzfm.com/listening/
...e-mail PY here....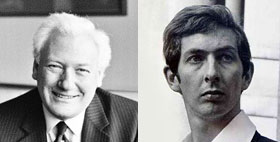 py's personal personal tributes page is here
Peter Young Show
Jazz FM
2-6pm
Saturday 3rd December 2016
2-3pm: 'Soul Cellar' Part 1

Beginning Of The End – Funky Nassau

Arthur Conley – Funky Street

Soul Brothers Six – Some Kind Of Wonderful

Mel & Tim – Backfield In Motion

The Fascinations – Girls Are Out To Get You

Curtis Mayfield – Back To The World

Linda Clifford – Runaway Love

Phyllis Hyman – Don't Tell Me, Tell Her

Teddy Pendergrass – You Can't Hide From Yourself

Ike & Tina Turner – Bold Soul Sister

Jr. Walker & The All Stars – Tune Up

Taj Mahal – Ain't That A Lot Of Love

Rex Garvin & The Mighty Cravers – Sock It To 'Em JB

3-4pm: 'Jazz Dance Hour' Latin Lunacy Special

Pucho & His Latin Soul Bothers – Chitlins Con Carne

Willie Bobo – Shotgun / Blind Man Blind Man

Snowboy & The Latin Section – Mr. P.C.

El Chicano – Viva Tirado

Tania Maria – Sangria

Cannonball Adderley & The Bossa Rio Sextet – Groovy Samba

Sergio Mendes & Brasil '66 – Scarborough Fair

Elements Of Life – Berimbau

Cal Tjader – Afro Blue

Clara Moreno – Tim Dom Dom

Santana – Evil Ways

Joe Loss & His Orchestra – Poppa Yo Quero

4-5pm: 'The Feelgood Selection'

Rose Royce – Is It Love You're After

Gwen McCrae – Keep The Fire Burning

Gonzalez – Crystal Blue Persuasion

Omar – Hold Me Closer

The Fantastics feat. Sulene Fleming – Hey Mister!

Robert Glasper Experiment – Day To Day

Clif & Freda Payne – No Pain, No Gain

Ed Motta – Captain's Refusal

Louie Vega – You've Got It Bad Girl

Kindred The Family Soul – All My People

Omar – Destiny

African Music Machine – Black Water Gold

5-6pm: 'Soul Cellar' Part 2

The McCoys – Hang On Sloopy

Jackie Wilson – You Keep Me Hanging On

The Intruders – Hang On In There

Keni Burke – Hang Tight

Rosco Robinson – That's Enough

Cissy Houston – I Just Don't Know What To Do With Myself

Timi Yuro – What's A Matter Baby

Irma Thomas – Baby Don't Look Down

Miami – Party Freaks

O.C. Smith – Together

Bobby Sheen – Love Stealing

Rufus Thomas – The Memphis Train

Eddie Floyd – Bring It On Home To Me

Mable John – Your Good Thing Is About To End

Linda Jones – I'll Be Sweeter Tomorrow

Byron Lee – Hang On Sloopy
Huffington Post article 2014:
click on the page image above (pdf version here)

'Message from Peter Young:
I'm delighted to announce that I'm part of the lineup on the new Jazz FM. The show is on Saturday afternoon from 2-6pm. It will feature all the goodness that Black Music has to offer – a hot selection of Jazz, Blues, Rhythm 'n' Blues, Soul and Gospel – old and new. 'The Soul Cellar' is back in the last hour from 5 - 6pm.
More details on how to hear the new Jazz FM at: http://www.jazzfm.com
Thanks as always for your loyalty and support
PY.'
Peter Young (25th September 2008)

Blues and Soul article (click on the image above)
BBC Radio Times article - February 2010

The Times Newspaper 17.7.2010 Recommended DAB Radio
PY with betty wright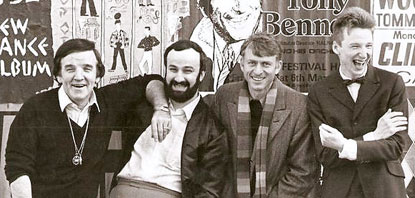 Alan 'Fluff' Freeman, PY, Charlie Gillett and Gary Crowley
...click here to go to Mary & Chris Payne's website that showcases the history of 1960's offshore station, Radio London...
...or click here to see some soul imagery...