peter young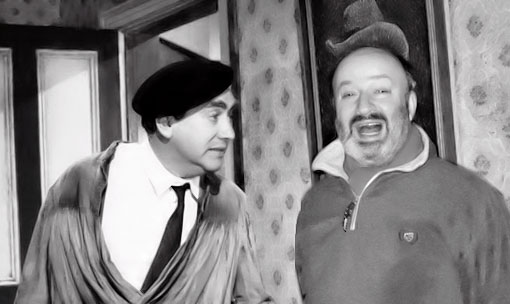 with tony hancock (in spirit)
this week's py show jazzfm chart
Peter Young has, for a long time, been a favourite deejay of mine.
At Jazz FM he was one of the few people who played 'Northern Soul' on London's airwaves.
Prior to PY's tenure at Jazz FM, Peter was part of the team at Capital Radio in London during the Seventies and Eighties.
Capital Radio circa 1976: l to r: Adrian Love, David Briggs, Maggie Norden, Tony Myatt, Graham Dene, Ian Davidson, Promotion Woman, Roger Scott, Bryan Wolfe, Jane Walmsley and Peter Young
Following his first stay at Jazz FM, Peter moved to BBC LDN 94.9 FM.
After his move to the Beeb, Jazz FM called Peter 'out of the blue' and asked him to return to the station for a resumption of his show that contains the now legendary 'Soul Cellar'.
The first show commenced at 1p.m. on Sunday 26th January 2003 (later moving to 2p.m. on the 7th of March 2004).
By October of 2003, he was asked to extend the Soul Cellar an additional half an hour by the stations management.
In May 2005, PY played his last Soul Cellar at Jazz FM, before moving to 'Smooth FM' in June 2005, which is the same station, but ran under a different banner.
By 2007, the station changed ownership, PY was asked if he would continue the legendary Soul Cellar, which he agreed to.
In 2008, the Cellar was discontinued for a short while.
The shows, at that point, were broadcast every Saturday between 5 and 8 p.m.
The Cellar will continue......currently on Jazz FM.
....you can check PY's latest Jazz FM show here:
http://www.jazzfm.com/listening/
Huffington Post article 2014:
click on the page image above (pdf version here)

'Message from Peter Young:
I'm delighted to announce that I'm part of the lineup on the new Jazz FM. The show is on Saturday afternoon from 2-6pm. It will feature all the goodness that Black Music has to offer – a hot selection of Jazz, Blues, Rhythm 'n' Blues, Soul and Gospel – old and new. 'The Soul Cellar' is back in the last hour from 5 - 6pm.
More details on how to hear the new Jazz FM at: http://www.jazzfm.com
Thanks as always for your loyalty and support
PY.'
Peter Young (25th September 2008)
...if you have any comments you wish to send to Peter, do use the e-mail link above, by his photo....

Blues and Soul article (click on the image above)
BBC Radio Times article - February 2010

The Times Newspaper 17.7.2010 Recommended DAB Radio
(b. Keith Fordyce Marriott, 15th October 1927, Lincoln, United Kingdom, d. 15th March 2011, Devon, United Kingdom)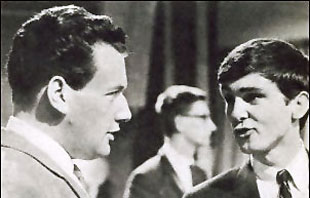 keith with gene pitney
Peter Young March 24th 2011'
keith with the rolling stones
PY with betty wright
...e-mail PY here....
Peter Young Show
Jazz FM
2-6pm
Saturday September 24th

2-3pm: 'Under Cover'

Aretha Franklin – Don't Play That Song

Ben E. King – Music Trance

Latimore – Ain't Nothing You Can Do

Bobby Bland – Call On Me

Shuya Okino – Still In Love

Rose Royce – Put Your Money Where Your Mouth Is

Carmen McRae – Can't Hide Love

Creative Source – Who Is He And What Is He To You

Elements Of Life – Barbara Ann

Webster Lewis – 'Bout The Love

3-4pm: 'Jazz Dance Hour'

David 'Fathead' Newman – Filthy McNasty

Luis Gasca – Motherlless Child

Ahmad Jamal – Perugia

Nat Adderley – Jive Samba

Hubert Laws – Bloodshot

Les McCann – Burnin' Coal

Gil Scott-Heron & Ron Holloway – Is That Jazz

Bobby Hutcherson – Theme From 'Blow Up'

4-5pm: 'The Feelgood Selection'

Al Green – Love And Happiness

Shalamar – High On Life

Earth Wind & Fire – Devotion

Willie Hutch – Love Power

Tommy Sims – New Jam

Rob Alexander & Roy Ayers – Peaceful Easy Feeling

Perri – Feel So Good

The Supremes – Back In My Arms Again

Isley Brothers – Take Me In Your Arms Rock Me A Little While

SouLutions – I Got To Party

5-6pm: 'Soul Cellar'

Solomon Burke – Keep Looking

The Velvelettes – These Things Will Keep Me Loving You

The Impressions – Keep On Pushing

Mel & Tim – Keep The Faith

Bruce Channel – Keep On

Etta James – All The Way Down

David & The Giants – Ten Miles High

Undisputed Truth – Superstar

The Rolling Stones – Around And Around

Dorothy Love Coates & The Original Gospel Harmonettes – Get Away Jordan

Willie Hightower – Somebody Have Mercy

Doris Troy – Ain't That Cute

Albert King – Laundromat Blues

Jackie Paine – Go Go Train

Brian Auger – In And Out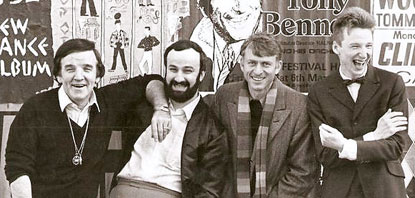 Alan 'Fluff' Freeman, PY, Charlie Gillett and Gary Crowley
...click here to go to Mary & Chris Payne's website that showcases the history of 1960's offshore station, Radio London...
...or click here to see some soul imagery...